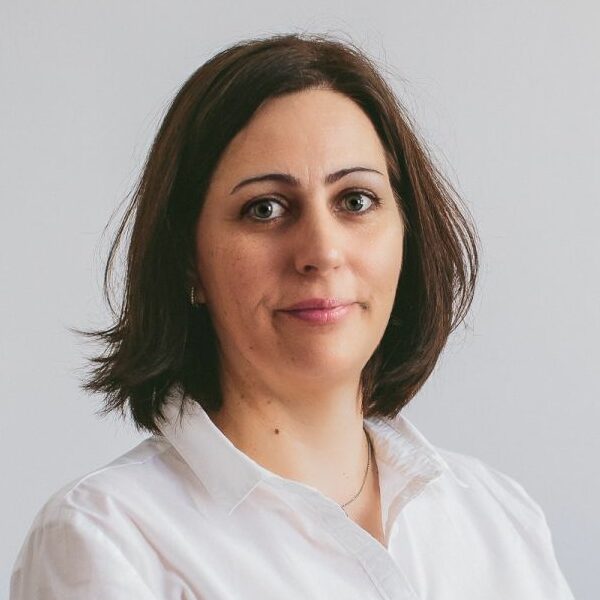 Special pedagogue and psychotherapist
+421 903 940 736, stefaniciakova@emocnezdravie.sk
After graduating from the Faculty of Education, Comenius University in Bratislava in 2003, she worked in crisis centers and in civil societies helping endangered children as a social worker, therapist, under the guidance of PhDr. J. Štúrová. While working with victims of domestic violence, she completed educational training courses in this area and afterwards she managed education courses for the professional public. To provide enlightenment and help, she co-authored the publication Help for Victims of Domestic Violence.
In the years 2013 – 2018, she worked at the Private Medical and Educational Sanatorium, a facility dedicated to at-risk children and youth with behavioral disorders.
At present, she works at our Centre with children, adolescents and adult clients. She provides counselling to parents on developmental and educational difficulties. As a therapist, she works with children and adults.
In the years 2003 – 2008, she completed education in psychodynamically oriented psychotherapy (accredited course in SUR psychotherapy, Prague, Czech Republic) and in 2015, she completed the program of theoretical education and supervision (Slovak Institute of Psychodynamic Psychotherapy, Bratislava, Slovakia). In 2015, she received qualification as a psychotherapist.
Since 2016, she has regularly participated in professional events focused on supervision and theory in intensive short-term psychotherapy and in individual in-depth psychotherapy, led by PhDr. Ľ. Juráš, CSc.
In 2018, she completed a two-year course in depth psychotherapy of children and adolescents at the Centre for Depth Psychology (PORT), under the guidance of Dr. Pothe, a renowned Czech child psychotherapist.
---
On 9 October 2018, the Minister of Labor, Social Affairs and Family, Ján Richter, awarded exceptional people who, with their dedication, human attitude, love and empathy, helped others in need, performed an extraordinary humane act or original activity beyond their work duties. The event entitled Social Act of the Year was held for the fifteenth time in the historic building of the National Council of the Slovak Republic with the participation of Prime Minister Peter Pellegrini, and this time the award was also received by our colleague, Mgr. Katarína Štefaničiaková.